Description:
Containerized Power Reservoir is an optimized combination of photovoltaic, lithium batteries and diesel as back-up.It's entirely packaged in an ISO container. The system is fully integrated and pre-tested turnkey solution. Preventive maintenance is assorted with alerts and alarms to make sure that your need of energy will be satisfied everywhere and anytime.
The system is deployable in less than 8 hours.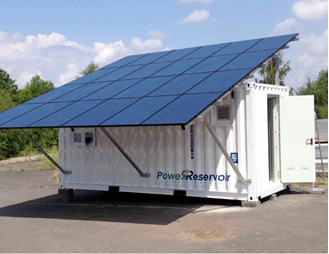 Application:
Powereservoir works as adecentralized micro-grid is the response to endless and expensive grid extension or costly diesel generators. Unlimited applications on remote sites:
Powereservoir is the Solution

Container ISO 20' with battery, ventilation & airco, solar electronics. Insulated container allows a longer battery life. PV modules and aluminium structure are shipped inside container.

72 PV modules 360Wp are installed on and beside container.  Total installed power is 25920 Wp.
Average daily energy produced is 100 kWh.

Our systems are programmed with battery DOD (depth of discharge) 90% preserving the battery lifespan
Battery bank is composed of Lithium LFP battery technology with at 90A and composed of modules of 6,9 KWH capacity.

Between 30 et 50 electrical sockets (schuko connector 16 A) are installed to supply community  with power. Each plug can be limited to a specific energy supply eg.: 2 A/day/plug in order to  optimize electricity distribution and avoid shortage.
SHORTLY
100 kWh are daily produced which is enough to power:
3 LED bulbs for 5 hours in 100 houses
110 fridge-freezer
3 pumps of 1,25 kW for 10 hrs
charging 200 mobile phones per day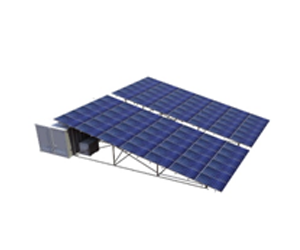 Galvanized Aluminium structure with Tier One solar modules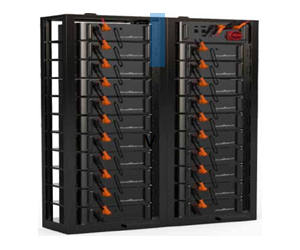 72 KWH rack capacity with BMS
Battery LFP Battery Module 38.4 V/90 AH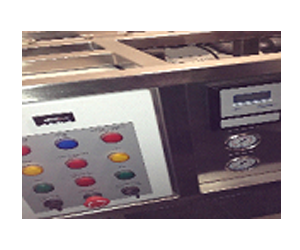 Embedded electronic board for remote monitoring, automatic switch to diesel generator back up